Material filter dust filter precipitator
For the production and the filtration of Granulaten or sprinkling, we offer complete filter systems. These systems can be used as a headquarters filter or as a Rückführfilter directly over the material funnels.
That polluted is sucked air through a filter patron, remain fastened at the same time the pollution at the surface. The Abreinigung of the filter resulted driven given becomes by overpressure, that into the single elements.
The filter systems are integrated into our units and driven centrally in order to ease the maintenance and the business of the units.
– automatically abreinigend
– filter patron standardized
– conformity to different requests
– Saugverteiler SV-n
– filter Fi-n
– couplings KU-n
– Sauglanze SL-n
Operative for Granulat, powder, would sprinkle, PE, PP, among other things
Area and exact dimensions on inquiry.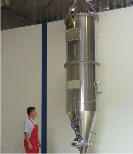 Filter and material precipitator for Saugförderung 3000KG/h in the area animal lining with Berstscheiben.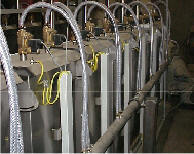 Treatise filter for the Abreinigung in the Silobefüllung with pressure production.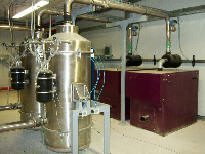 Headquarters filter concern for Granulatansaugung with 50 connected material precipitators and frequency rule vacuum production.