Fluidly-dosage gravimetrisch, n = components, x = kg/h Achievement
We offer these devices in different configurations and adapted to the problem definition of the customer on. If you seek a problem solution, you ask us!
Of GF, the gravimetrische dosing of different fluid components enables. Modular construction of 1-n materials.
Dose and expediting with a device possible.
Through the Umpumpen of the components, the Entmischen is prevented.
The system controls resemble both business positively and negative verwiegung, therefore material can dose and mixes and become in the second process in this mixed form ausdosiert. This enables compact solutions for the admitting of oils and fluids in the Mischer.
Stand there the driven components (valves, directions, pumps) permanently under fluid, cannot paste or dry up the system.
Flexible control concept:
The dosage can be integrated into an existing concern draft by the use of SPS-controls.
On nozzles in Mischer
exact before mixtures
Viskosität plays no role
10-10.000kg/Std. Achievement possible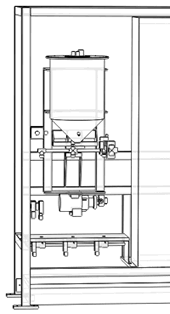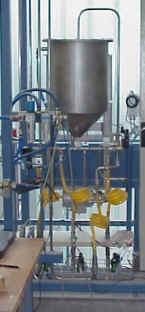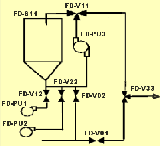 Visualization of the control