Drum mixer, n = volume of the mixer
The GF drum mixer was developed in collaboration with a customer. The special request in this Mischprozess is, to mix an extremely sensitive material (optical fibers 12 mm) if possible protective and quickly.
That mix resembles principle mischers that a concrete. In the free case, the materials are mixed together. The sheet metals appropriate in the Mischer reinforce mix that effect.
That mixes is swing suspended rommel in one frame, therefore the Mischer can mix fully automatic of the filling position in that position and subsequently in that empty position swing.
The mixer can be integrated into a continuous process.
mixes fully automatic
completely closed
easily to clean
robust construction
material already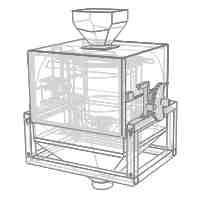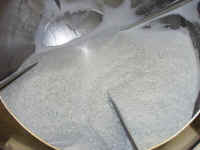 Mixing of sensitive optical fiber with a Thermoplast.