DD-n-x differential dosage, n = achievement in kg/hx amount of the components
Differential dosages are made in different configurations and can be adapted individually to the task position of the customer. If you seek a problem solution, you ask us!
Gravimetrische snails dosage for the dosing of Granulaten or powders, suitable for the charging of continuous fabrication processes, z. B. extrusion, Compoundierung.
Through the modular construction and the direct integration of that, foerder devices suck emerges an efficient and simultaneously bargain device. The unit can overfed work both under füttert and in that business.
All components are calculated continuous gravimetrisch verwogen, out of the weight removal the control the material end deceit and regulates the number of revolutions of the Dosierschnecken. The system works pour independent of variations in that thick.
Savings of raw materials through exact dosage
Modularly expandable
SPS-driven, vernetzbar
Completely with Ansaugung
Regulation of the Extruder achievement
They receive a complete system out of a hand. GF delivers suck the gravimetrische dosage, that production and complete control up to the PC-supported dispensing administration. Through it you save time and money and have a competent point of contact.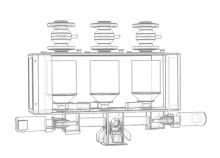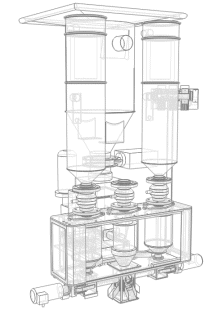 3-components-differenzial dosage
1 component titanium with sack task