Meter weight regulation, n = maximal achievement of the processing machine.
Serves to the detection and regulation of material throughput and or deduction speeds. The meter weight is grasped and regulated automatically and continuously.
the device is delivered completely function ready. Through the compact Einhausung, the Wiegemechanik is protected well.
the digital fair electronics with a solution of 19 bits reached an accuracy <0.5% at the product measured
To observe practice just design
by the possibility, the material, the throughput visually can be grasped by the operator. For Blasfolienextruder and Extruder suited.
the devices can network become and enable dose the construction of more layer concern or complete systems see DD-n-x.
Savings of material

slight tolerances

continuous quality control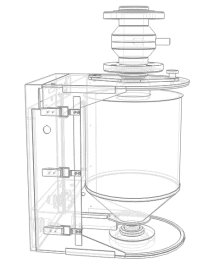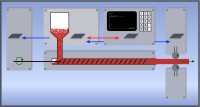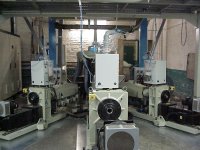 Extruder regulation 3-schicht-bubble foil adjoin in the production